While home with a pitched roof can give you home fantastic curb appeal while protecting and insulating your home.  Flat roofs are standard on multifamily dwellings, apartment buildings, and most commercial and industrial buildings.
Historically, most flat or low pitch roofs consist of a weather-proof membrane covered with tar, asphalt, or felt paper to make the roof watertight.  Today, flat roofs use more modern technology such as synthetic rubber, polyvinyl chloride, commonly known as PVC or thermoplastic polyolefin (TPO).  For new buildings or many replacement flat roofs, these newer materials are installed as a sizeable one-piece membrane, called single-ply.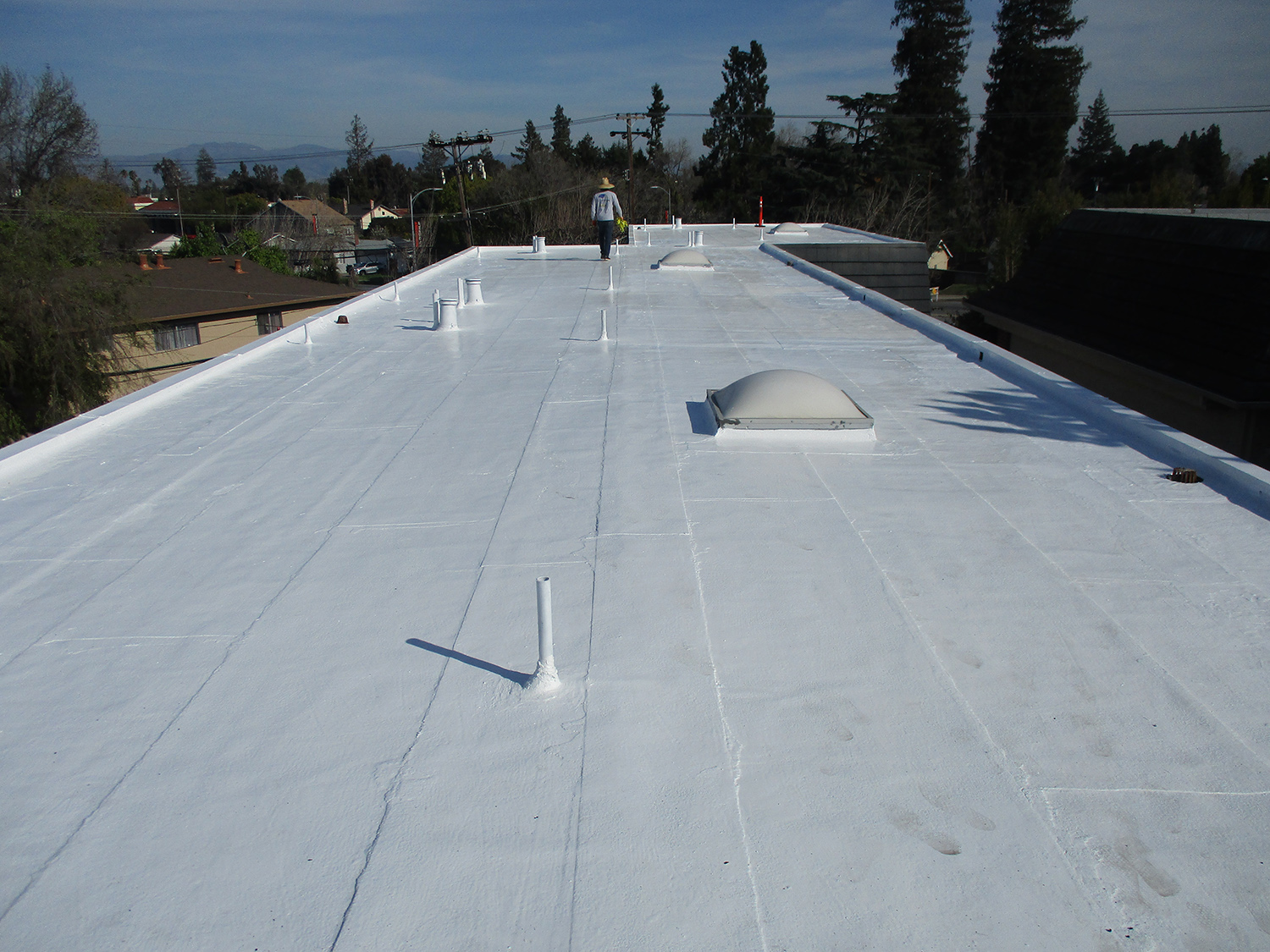 ---
RESEALING YOUR EXISTING ROOF IS AN INEXPENSIVE OPTION
Today, customers have so many more options, depending on the building and the roof structure. Customers may use the technology provided in synthetic rubber, PVC, TPO, and others to provide a longer roof life.  However, the more traditional roofing surfaces are often still very popular, depending on the application and cost-to-value determination. With many roofs, a coating can be applied very inexpensively and last a long time. Clean Roofing is trained on all these roofing surfaces and is happy to consult with you to determine the best solution.
The first step in the process is often to decide if you would like to put a coating over the existing PVC, foam, or TPO roofing surface. Clean Roofing finds many customers appreciate this cost-effective and minimally invasive approach to sealing a roof.  Sealing an existing roof can give your roof many additional years of life.
Applying a coating over the top of an existing roof is sometimes not the right approach. The professionals at Clean Roofing can assess the situation and determine if this may be a solution for you and save thousands of dollars in the process.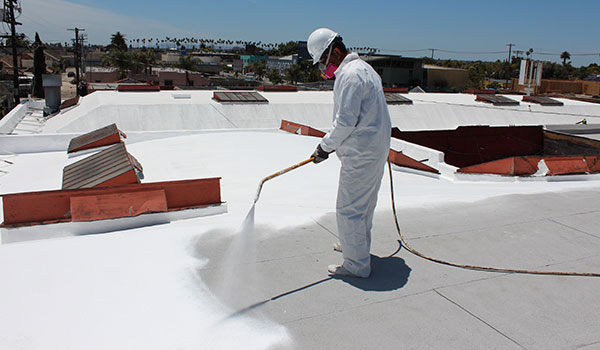 ---
SYNTHETIC UNDERLAYMENT CAN ADD YEARS TO THE LIFE OF YOUR ROOF
Usually, when a roof 20-years-old or older,  the underlayment, often felt, is worn and will need to be replaced. Clean Roofing examines the need for this and will give recommendations on how to get the longest-lasting roof warranty. Our chief goal is to be watertight for decades with no leaks or issues. Our professional team can assess and help you make the decision best for your business or home.
At Clean Roofing, we are experts in residential and commercial flat and low pitch roofs.  If your building has a flat roof and you are concerned about issues, such as water leaks, call Clean Roofing.  We will come to you and provide an onsite estimate to get your roof back to being sealed and watertight.