Gutters and Downspouts
A new roof without new gutters and downspouts is like a baseball game without the hot dogs. Sonny without Cher. Snoopy without Woodstock.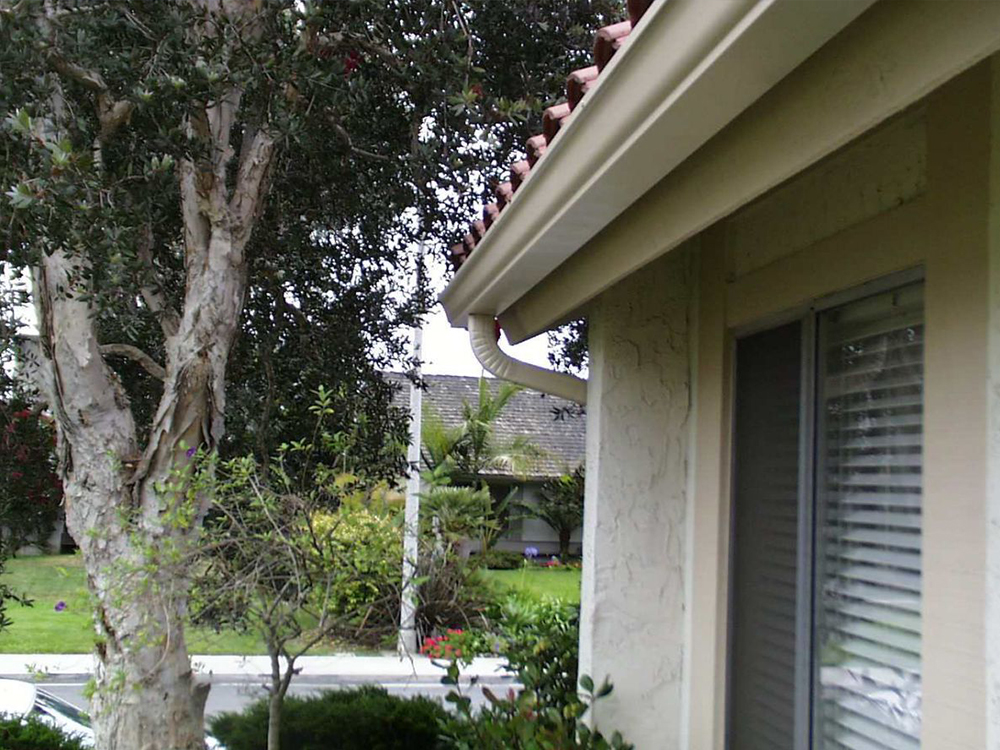 ---
NEW GUTTERS ARE AN ESSENTIAL PART OF GETTING A NEW ROOF
Gutters and downspouts play an essential role in the proper drainage of rainwater. Your water drainage system is one of the more critical aspects of a professionally planned and installed roof.  Without gutters, you are risking potential rotting of siding, windows, and foundation seepage. We install heavy-gauge 6-inch seamless aluminum gutters with 3×4 downspouts, the largest system for residential homes.
Most people don't think about gutters when they think about a new roof.In reality, most people opt for a new and upgraded gutter and downspout system when putting on a new roof.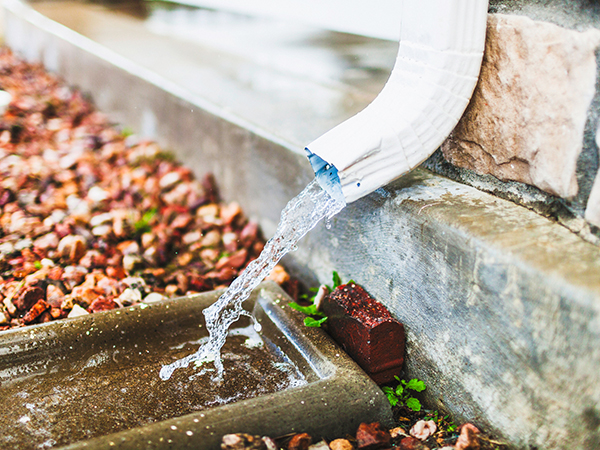 ---
FUNCTIONAL AND AESTHETICALLY PLEASING
We hang our gutters with hidden hangers, which give you a much cleaner look than a spike-driven installation. We provide a variety of colors to accommodate the color scheme of your home. Your gutters must be kept clean at all times! Clogged gutters can result in water backing up, causing roof leakage and soffit and fascia damage.
Gutters come in two types: Aluminum and Steel.  Most people will opt for the Aluminum due to their flexibility, and Aluminum will not rust.  Some people prefer to go with steel, which are a bit stronger than Aluminum.  However, over the long term, rust can be an issue.
We offer a variety of gutter guard systems, from screening to "helmet style" guards. Gutter guards help keep your gutters clean and prevent downspouts from clogging.  Our guards give you a potential savingsof thousands of dollars in unnecessary home repairs.
There are also three kinds of gutter styles available: Fascia, Curved Fascia, and OG. You may choose the one that fits the décor the best. Matching the type of gutter with the best color is something a Clean Roofing professional can help you decide.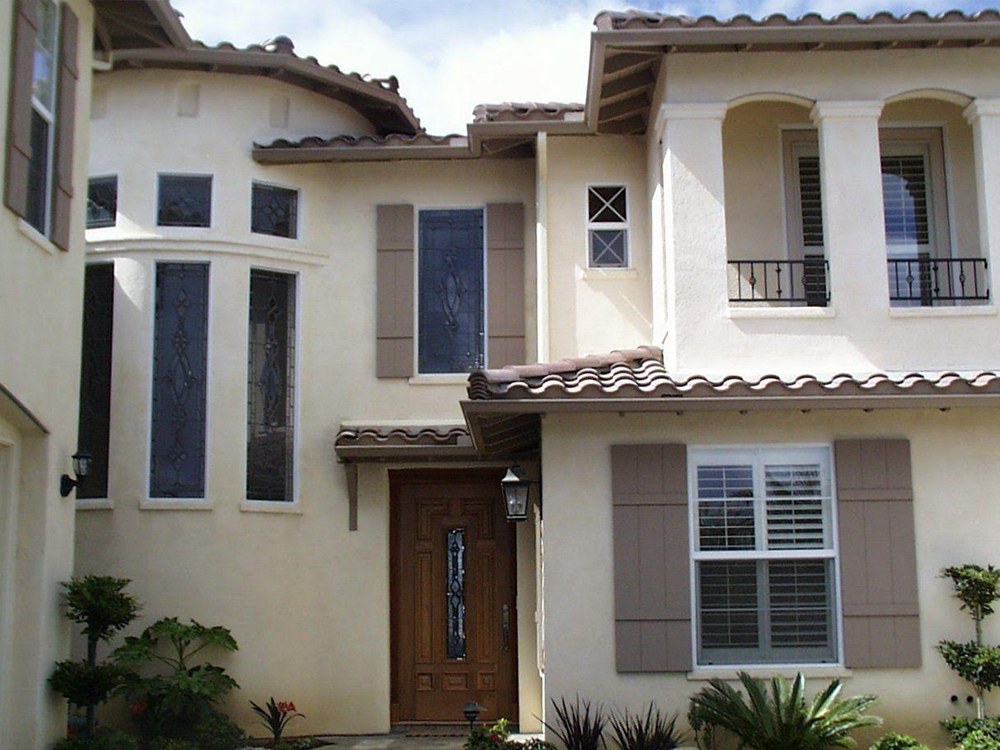 ---
CLEAN ROOFING IS DEDICATED TO HONESTY AND OPENNESS
We will always be honest and straightforward regarding the design of your gutter system.  We will let you know about the issues or concerns we have about the design of a roof or the system and the percentage of drainage.
Clean Roofing will always angle gutters by the industry standard of 1/8 inch per foot to minimize pooling. We will advise as best we can to meet all your expectations.
Just ask a Clean Roofing associate what would best gutter and downspout option your needs.